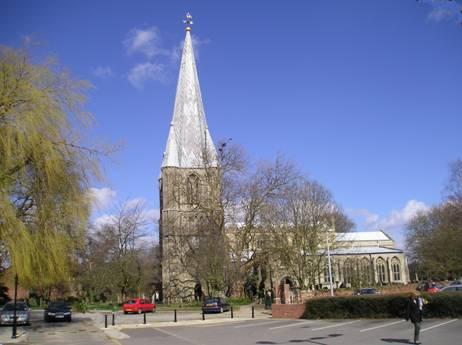 Nestled in the heart of the Lincolnshire Fens, near the Norfolk and Cambridgeshire borders, its origins can be traced back to the Normans and the ninth Century. Set on the fertile silt lands, Long Sutton grew and prospered throughout the Middle Ages and by the mid-fourteenth Century it had become one of the richest communities in Lincolnshire.
Today, Long Sutton is home to a population of approaching 5,000 and offers a wide range of facilities including parks, a library, medical centre, sports centre, primary and secondary schools and a multi-use community building for its broad demographic mix.
History
Long Sutton was one of the busiest trading centres in eastern England during the early medieval period. Perhaps it was that prosperity that eventually brought the notorious highwayman, Dick Turpin to Long Sutton.
Turpin lived in the town for 9 months under an alias, and there is a road named after him. Another version of the story says that Turpin paused in the town on his desperate overnight ride from London to York to establish an alibi for a robbery he had committed.
St Mary's Church
The pretty medieval church is known for its lead-covered spire, but there is much more to see! The building dates to the late 12th or early 13th century, replacing a wooden church built in 1120 by Robert de Haia. The striking west tower was originally free-standing and only linked to the body of the church when the aisles were extended.
There are fragments of stained glass dating to 1380, and more from the 14th and 15th century. One of the windows depicts part of a Jesse Tree, the mythological family tree of Christ. Look for the grave slab of John Bailey, a local surgeon killed by robbers in 1795 while returning from visiting a patient. The grave slab is inscribed 'Alas Poor Bailey'.
More information on Wikipedia.